Furnace Maintenance
for ONLY $89
Furnace Maintenance Benefits
Regular Furnace Maintenance
A furnace is the heart of your home and this means that you need to make sure that your furnace is functioning properly. It is very important to have your furnace unit regularly inspected and cleaned yearly – before the cold temperature set in! Regular tune-ups on your furnace will make a very warm winter possible! Our furnace tune-up includes:
Check over all condition of the furnace
Safety test for carbon monoxide (CO)
Safety check for fire and explosion hazard
Inspect for hazardous debris
Check gas piping for gas leaks
Check furnace safety switch
Check limit/rollout switches
Check electrical ground
Check polarity for 115 volts
Check furnace wiring and field wiring
Retrieve stored fault codes
Clean Condensate Drain and Trap
Clean Burners and Flame Sensor
Flushing collector box and drainage system
Service hot surface igniter or pilot assembly
Check thermostat operation and batteries
Change or clean furnace filter
Measure air flow and temperature
Check vent pipes
Full cycle testing the furnace
Request a Furnace Maintenance
Save Money With Our Protection Plans
Furnace Maintenance Plan
Home Energy Conservation Program
Save up to $1600 in rebates
Why Homeowners Choose 1st Air
1st Air is a member of the following associations. Our reputation is based on trust and respect. We are here to help you, we are not satisfied until YOU are.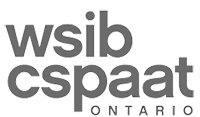 1st Air ensures that your furnace maintenance is performed with care and your equipment is operating safely and efficiently.