Air Conditioner Maintenance Benefits
Regular Air Conditioner Maintenance
Regular air conditioner maintenance is the best way to ensure trouble-free operation and peak performance. It can help avoid a system failure in hot weather when you need it most.
Our Air Conditioner Tune-Up Includes:
Checking the motor, blower, drain line, coils, operating pressures and temperatures, the return and supply lines, and connections.
Evaluation of refrigerant levels
Test for refrigerant leaks using a leak detector
Lubrication of moving parts
Cleaning evaporator, condenser coils, and filters
Capture any refrigerant that must be evacuated from the system, instead of illegally releasing it to the atmosphere
Measure airflow through the evaporator coil
Verify the correct electric control sequence and make sure that the heating system and cooling system cannot operate simultaneously
Inspect electric terminals, clean and tighten connections, and apply a non-conductive coating if necessary
Calibration of thermostat
Save money with our protection plans
Air Conditioner Maintenance Plan
Home Energy Conservation Program
Save up to $1600 in rebates
WHY HOMEOWNERS CHOOSE 1ST AIR
Our reputation is based on trust and respect. Your comfort and satisfaction is our top priority. 1st Air is a member of the following associations: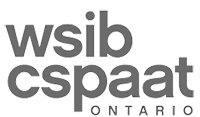 1st Air ensures that your AC maintenance is performed with care and your equipment is operating safely and efficiently.