Emergency Air Conditioning Repair
When is an Air Conditioner repair required ?
When the cooling system is not working at all
When there is little or no cool air coming out of your vent
Water is leaking in and around your unit
When the air conditioner is making strange noises
How much does it cost to repair an AC unit ?
The price to fix an air conditioner unit depends on the extent of the problem. The price of our licensed technicians to visit you at your home and provide you with a quote on the repair needed is just $89.
Emergency Air Conditioner Service Area
1st Air delivers fast, friendly and affordable air conditioner service to Toronto and the GTA. Our licensed technicians are always ready to repair your air conditioner no matter what model or brand of AC you have. We are committed to keeping your home safe and comfortable.
3 Tips to avoid emergency AC repair
1– Keep the filter clean: Replace the filter every 3 months
2- Do not block floor, wall or ceiling vents: When drapes, furniture or others common household items block vents, the restricted airflow lessens the system's efficiency and lifespan.
3- Do not cover or block outdoor unit: The outdoor unit needs unrestricted airflow. Do not cover it or place items on or next to it. Do not allow leaves or other debris to accumulate on the sides or top of the unit.
Air Conditioner Repair Include:
Upon our certified technician visit to diagnose your cooling system failure and/or malfunction, our emergency air conditioner repair services include:
Safety check of your air conditioner
Fixed price quote for AC repair – no hidden charges
Fully licensed and ESA certified technicians
Reliable Diagnostic
Testing the air conditioner operation
1 year part and labour warranty coverage on any original factory part replacement**
Visual inspection of your air conditioner exchangers for leaks, cracks, and corrosion
*For just $89 you will have one of our licensed technicians visit you at your home and provide you with a quote on the repair needed.
**1 year warranty applies only to the original problem. 1  Same day service just applies for calls received before 4pm. All diagnostic price does not include HST or cost of repairs.
Save money with our protection plans
Air Conditioner Maintenance Plan
Hours Of Operation
Monday To Friday 8:00AM – 4:00PM. Service Call Hours: Monday To Friday 8:00AM – 4:00PM. If you require urgent air conditioning service, call us at:
Why homeowners choose 1st Air
1st Air is a member of the following associations. Our reputation is based on trust and respect. We are here to repair your air conditioner. Your satisfaction is our top priority.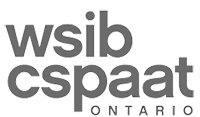 1st Air will fix your air conditioner emergency, we are here to bring comfort to you.