1ST Air HEATING & COOLING
North America's

TOP 1%


Outstanding Performance


2015, 2016, 2017 & 2018
2017 LENNOX AWARD WINNER!
We've won the Lennox Centurion Award 2017, an honour a Lennox HVAC dealer receives for being among the top 7% of all Lennox contractors, and be committed to excellence in performance, quality, and customer service.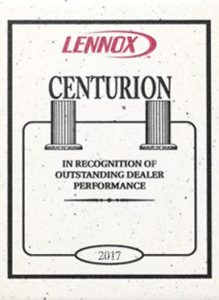 Heating
We're here to bring comfort to you – whether you need a new furnace installation or a boiler installation to keep your family warm during cold winter days! You can count on us. Our sales specialist will help you get the products your home needs for the best prices.
Indoor Air Quality
We have all products to keep your home comfortable and healthy. A humidifier controls the humidity level in your home and an air purifier guarantees clean air for your family.
Comfort Control
Thermostats and zoning systems provide you with the flexibility to meet the perfect indoor air temperature in every room of your home. Through the use of smart technology, these systems allow for a customized and comfortable way of life that leads to more efficient control of your home's heating and cooling system.
Protection Plan
Save money and avoid surprise fees by purchasing our protection plan. Annual HVAC system maintenance and regular tune-ups can extend the operation life of your heating and cooling system.
Why 1st Air Is Toronto's Trusted Heating And Cooling Experts
We Are A Lennox Premier Dealer
Every Lennox Premier Dealer™ is trained to deliver a level of comfort and service no one else can match. To earn and maintain "Premier" status, Lennox Premier Dealers are regularly evaluated through an independent customer satisfaction review process.
Oakville
Burlington
Hamilton
Kitchener
Mississauga
Toronto
Brampton
Vaughan
Ajax
Aurora
Barrie
Caledon

Richmond Hill

Scarborough
Oshawa
Pickering
East Gwillimbury
Guelph
Grimsby
Innisfil
Mono
Stouffville
Niagara Falls
Whitby
Did You Know?
If you install an air conditioner that is not fit for your home, it can significantly impact your comfort and operating costs in a negative way? Find out what the correct size of air conditioner or furnace your home needs and answers to other frequently asked questions now!